Podcast: Play in new window | Download (Duration: 39:45 — 18.2MB)
Subscribe: Apple Podcasts | RSS
We returned to record our seventeenth episode on Sunday April 23, 2017.
Interesting News and Events
Vendor Specifications vs Real World Performance
Did you ever purchased a HW and find out the Hard way that the box is not performing in your environment who it was described in the datasheets
Routers and Switches
can be measured and tested in the Lab
Packet sizes
L2 vs L3 traffic
watch out for all the features that will degrade the performance
ARP packets can consume a lot of CPU utilization? Miimon – NIC teaming in Linux
Firewalls
Real world traffic is different
single flow can effect the complete system
NGFW features
Virtual vs Physical Hardware
Limitations of the physical HW
Performance penalties and with virtualization
What tools are you using?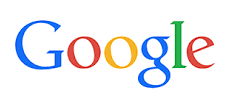 Google is perhaps one of the biggest tools in a network engineer's toolset. Google is invaluable in searching for solutions to a problem or issue or simply searching for the documentation or an example configuration.
Cheers!